Registration Open for Pre- Primary to Class - IX & Class XI (ACADEMIC SESSION: 2023-2024)
REGISTRATION PROCEDURE
(1) Registration Forms are available online as well as at the school office.
(2)
Registration charges -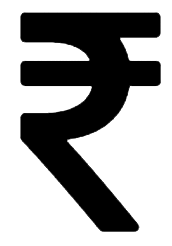 25/-to be submitted along with the form.
(3) Incomplete or illegible Registration Forms, without payment of Registration Fee and photograph will not be processed/accepted.
(4) Date for written tests will be intimated by mail/phone.
(5) Issue of Registration Form does not confirm admission of your ward. Admission is subject to availability of seats and is at the sole discretion of the school authorities.
(6)
Self attested photocopies of the following documents are to be submitted at the time of admission (Mandatory):
(a)
Birth Certificate.
(b)
Address Proof.
(c)
Report Card of Previous Class & Transfer Certificate.
(d)
Aadhaar Card of the student & parents.
(7)
Streams offered in Class XI:
S.No.
Commerce

Humanities

Compulsory
Subjects
1
English Core
English Core
2
Economics/
Political Science
Economics/
Political Science
3
Accountancy
Sociology
4
Business Studies
Psychology
Optional Subjects
(any 1)
5
Mathematics
Mathematics
Informatics Practices
Informatics Practices
Physical Education
Physical Education